These are the best bows in Zelda: Tears of the Kingdom that players should prioritise.
Throughout Legend Of Zelda: Tears Of The Kingdom, players will come across a variety of weapons and items, each with their own set of skills and advantages. As in previous Legend Of Zelda games, players can equip hundreds of items according on their preferred playstyle, but bows are always extremely valuable for their ability to face opponents from range while cushioning potential incoming damage to Link.
Some bows are clearly superior to others and, as a result, may be more difficult to locate, but each will provide a significant combination of damage and durability, with some even providing unique elemental effects as well as the ability to fire several arrows at the same time.
Forest Dweller's Bow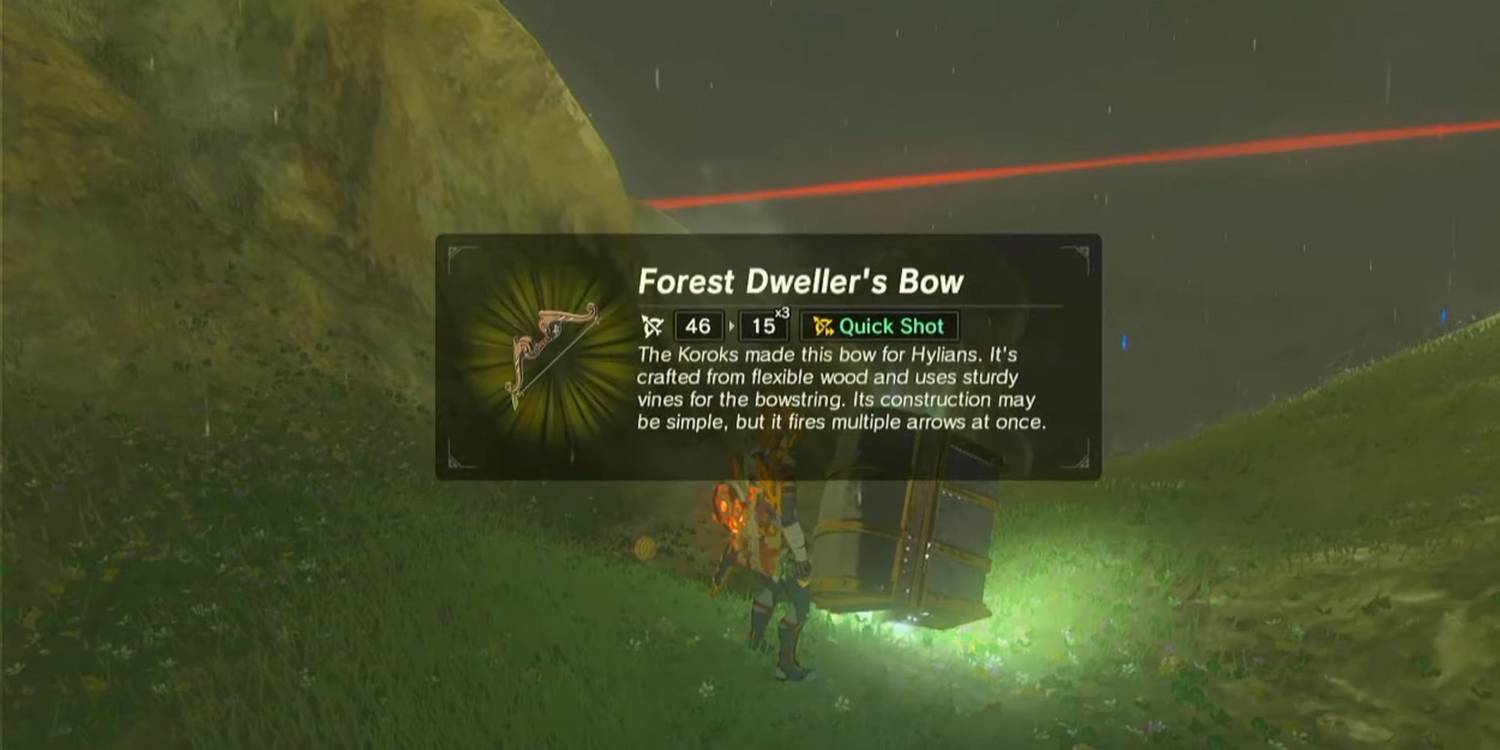 The Koroks created the Forest Dweller's bow for Hylians out of flexible wood and powerful vines. As a result, the bow has a solid Durability of 35, but its biggest selling point is its ability to shoot three arrows at once. When faced with several adversaries, the combined damage will be 3×15 for each arrow landed and can be quite powerful. The flight velocity of arrows shot from this bow is approximately 11% slower than that of other bows due to the vines in its bowstring, which is the sole true disadvantage.
The Forest Dweller's Bow can be discovered in Satori Mountain's chest, as well as at Tama Pond and N. Tabantha Snowfield.
Dragonbone Boko Bow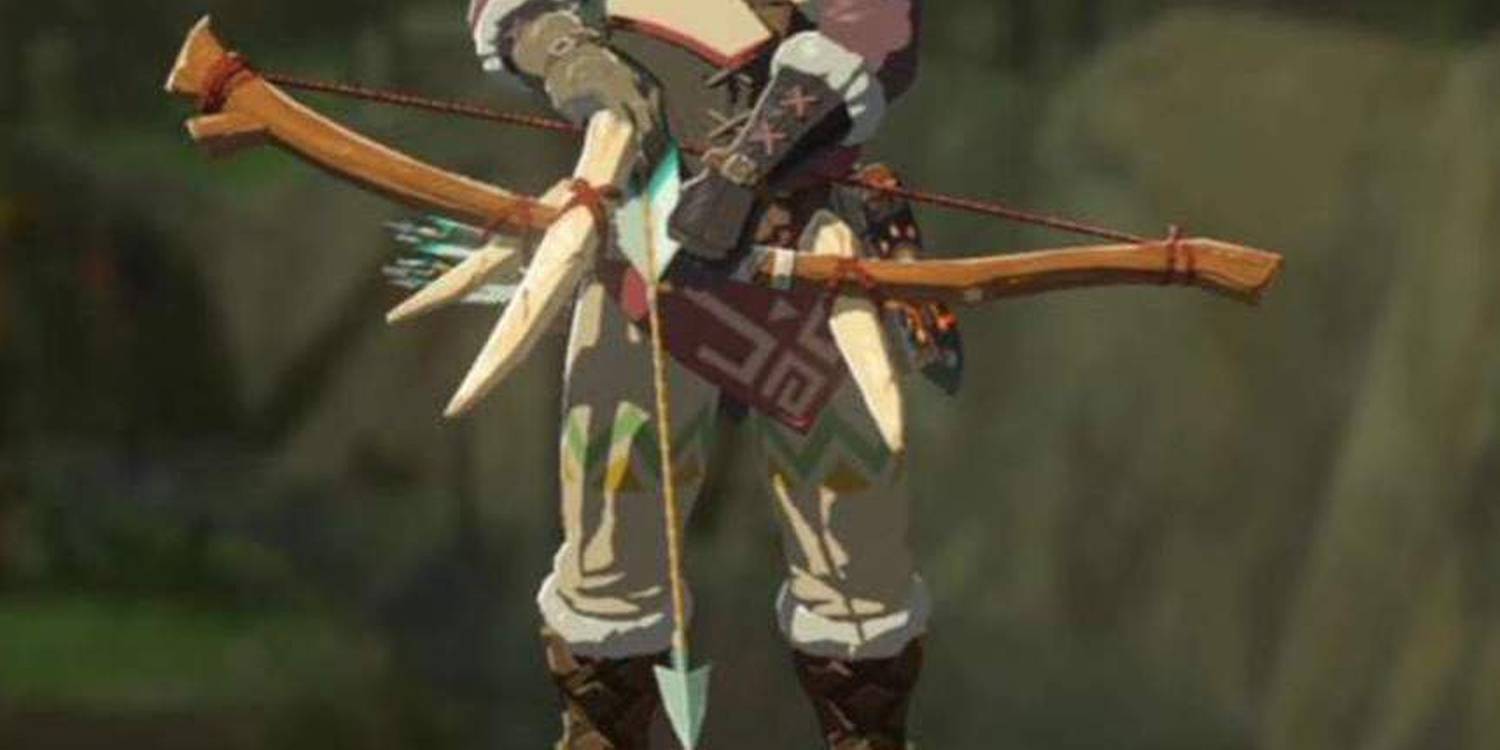 The Dragonbone Boko Bow is a powerful single-shot bow that is popular among the Bokoblins of Hyrule Ridge and Hyrule Field. The bow, which is said to be reinforced with hand-picked fossils collected by the Bokoblins, has a very decent 24 Damage each shot, but its 30 Durability pales in comparison to many other alternatives available in the game. As a wooden item, the bow is vulnerable to fire damage and cannot use lightning powers like some metal weaponry.
The Dragonbone Boko Bow may be obtained from the enemy camp in the Tabatha Frontier's Forgotten Temple.
Gerudo Bow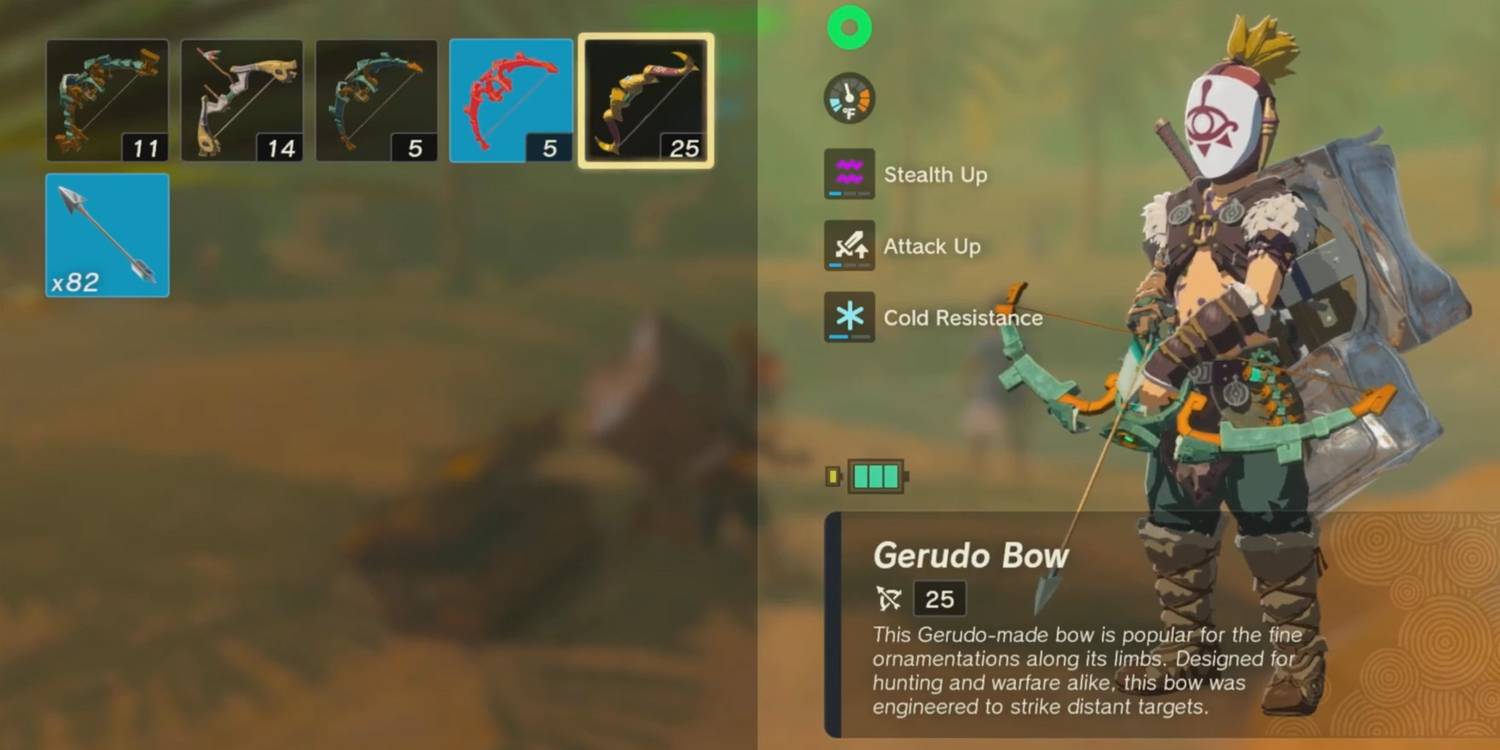 The decorative and meticulously made design of the Gerudo Bow is legendary. This powerful bow, designed for both hunting and combat, yields 25 Damage each shot, putting it in the mid-to-high range of bows available to Link. This one-of-a-kind golden bow also has a longer range than other bows, allowing players to keep a safer distance while firing shots from it.
The bow may be discovered at the Kara Kara Bazaar, just to the north-east of Gerudo Town, in a chest at the bottom of the lake.
Knight's Bow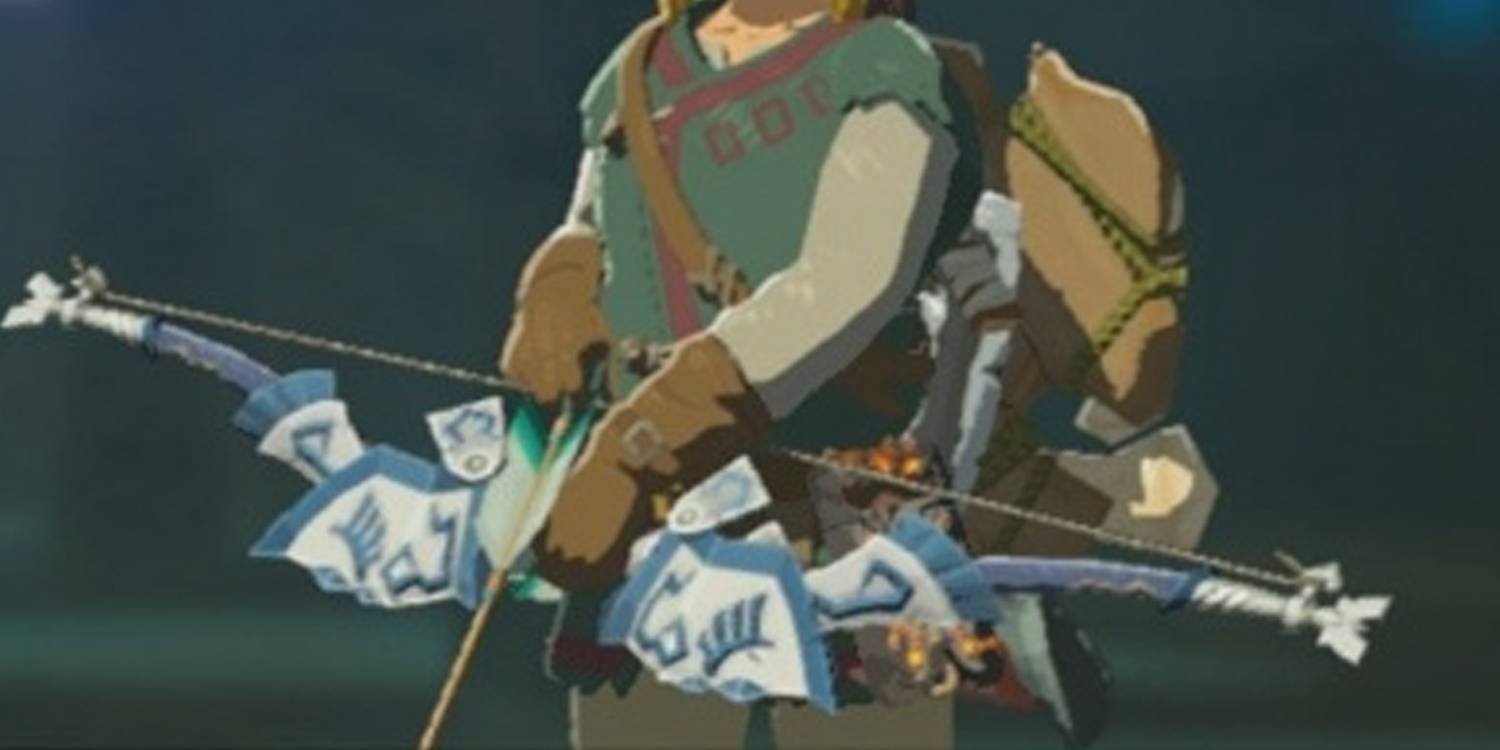 The Knight's Bow is a robust, bright, metallic bow that is definitely built to last. This weapon is reported to have been a favourite of the Knights of Hyrule. With a base attack of 26 damage, the Knight's Bow has a modest advantage over its competitors, and its greater endurance is also quite important, yet its lack of any particular shooting quirks may put this bow at a disadvantage compared to others.
The Knight's Bow can be found most regularly in the Gerudo Desert or the Akkal Highlands.
Zonaite Bow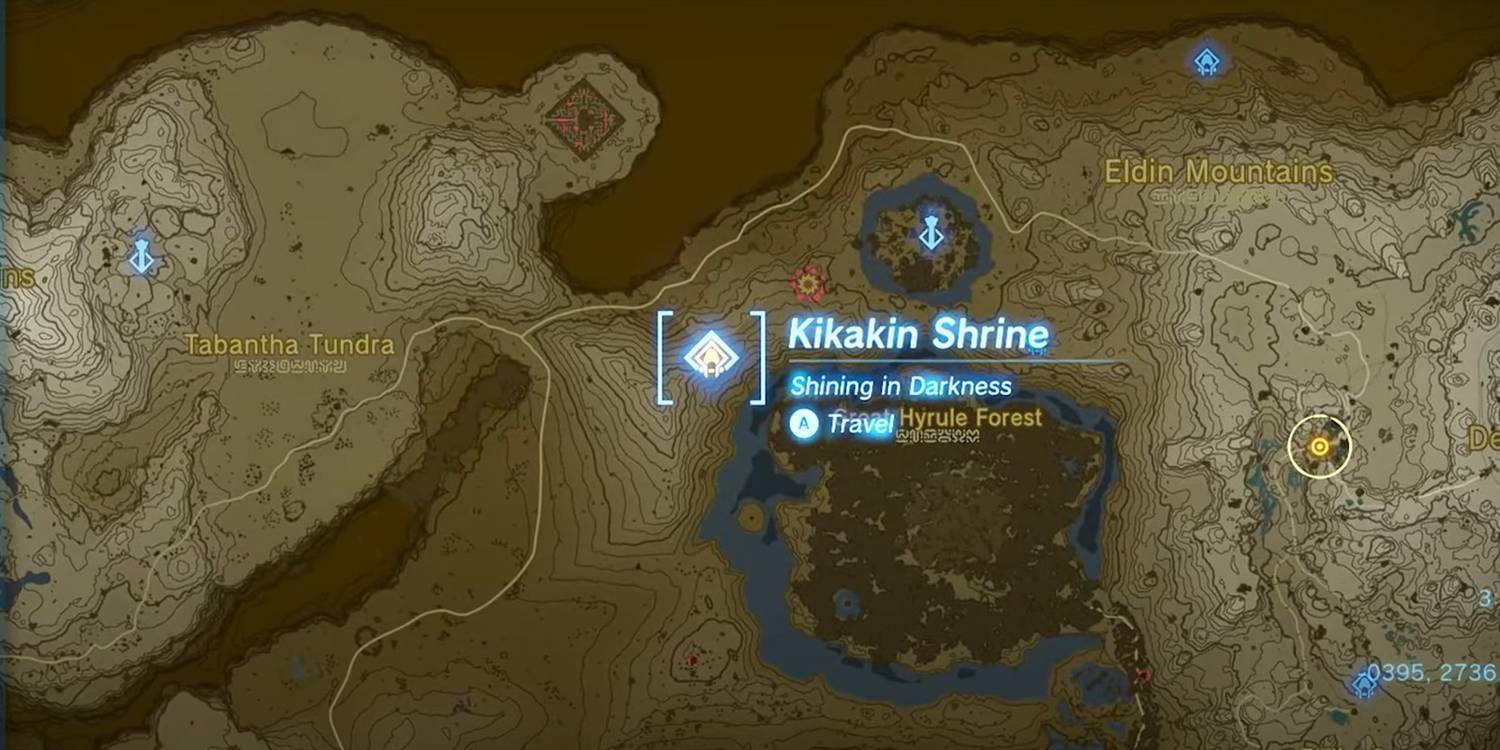 The Zonaite Bow is a powerful Zonai bow that uses power from the player's Energy Cell to propel its arrows much further than many other bows can. The arrows will fire further with a longer charge, allowing players to pull off sniper-like power shots from a safe distance. With an imposing green and gold, aggressive look, this bow may be predicted to deal up to 30 damage, making it one of the game's most potent single-shot bows.
The Zonaite Bow may be discovered in Kikakin Shrine in a chest.
Dusk Bow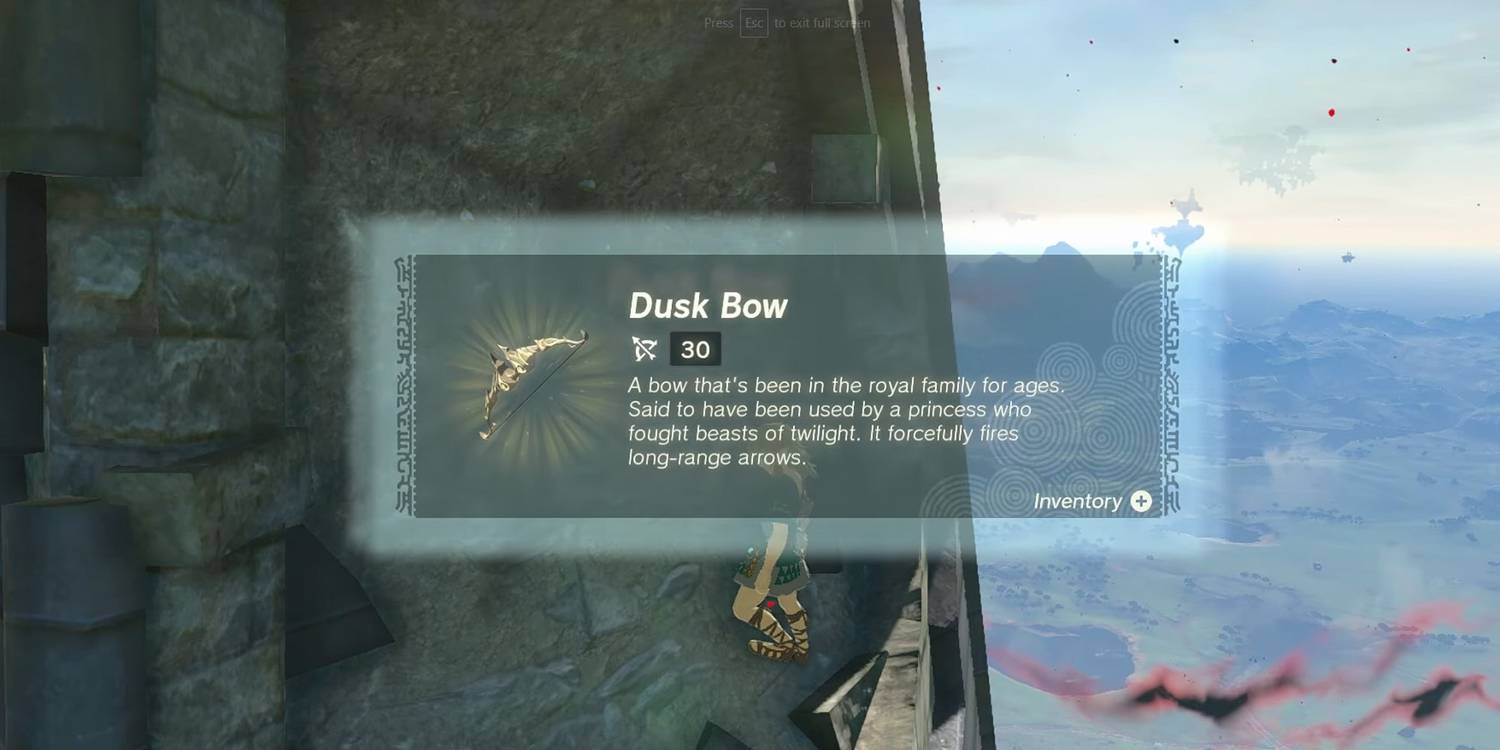 The Dusk Bow has a long history of Royal ownership and is reported to have been in the family for generations. It is also said to have been wielded by a princess who used it to slaughter twilight creatures. This high-velocity bow deals 30 damage every shot, making it one of the game's most potent ranged weapons. Its heavy and ominous form reflects the strength and savagery of its draw.
Ascending the Sanctum Tower will lead you to the Dusk Bow.
Steel Lizal Bow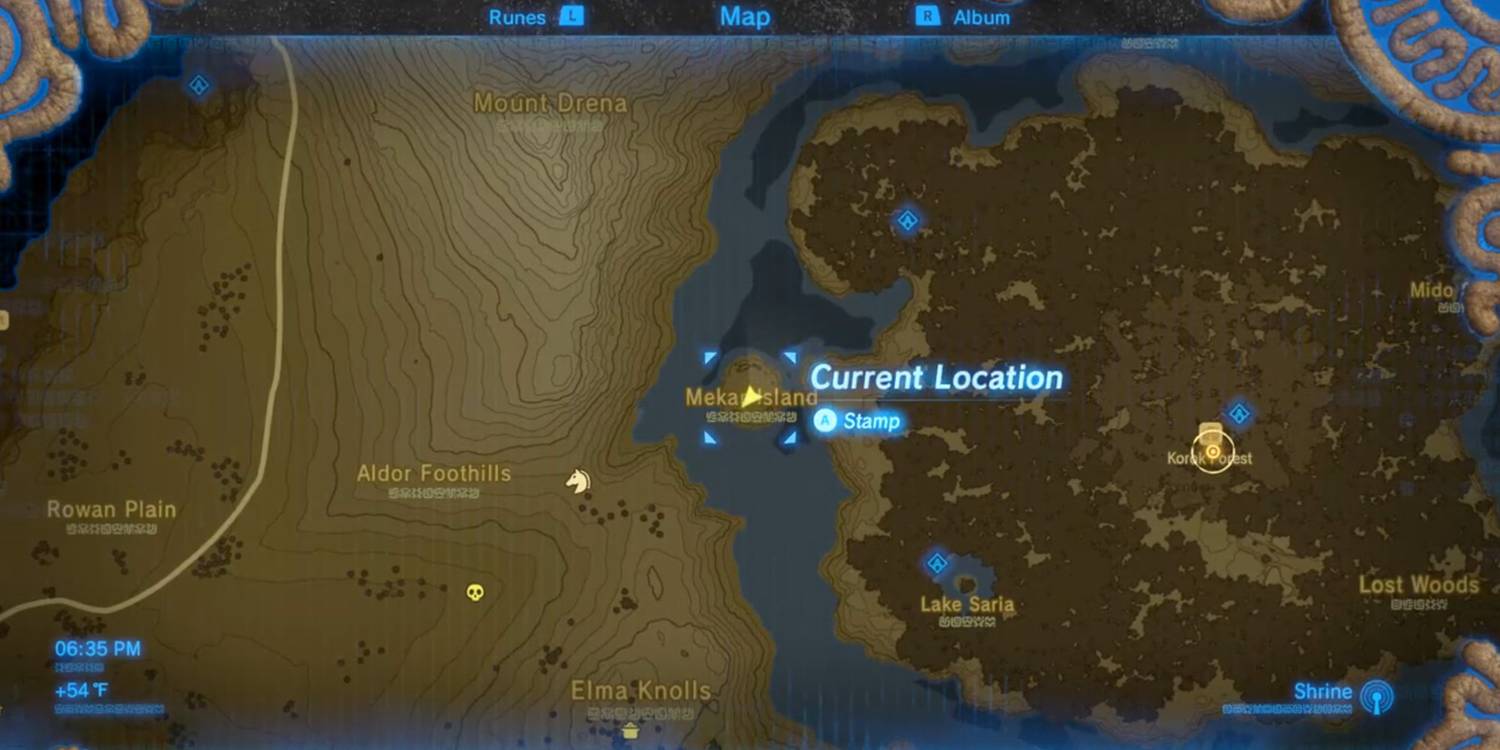 The Steel Lizal Bow is a powerful bow that Lizalfos prefers. Its organic bone-line design attests to the weapon's toughness, and with a high damage output, this bow can dispatch most adversaries. Players will get elemental damage if the bow draws lightning during a thunderstorm due to the weapon's metallic components. Similarly, the bow cannot be burned and will be resistant to fire and hot conditions.
Steel Lizal Bows may be found on Mekar Island, west of Korok Forest.
Great Eagle Bow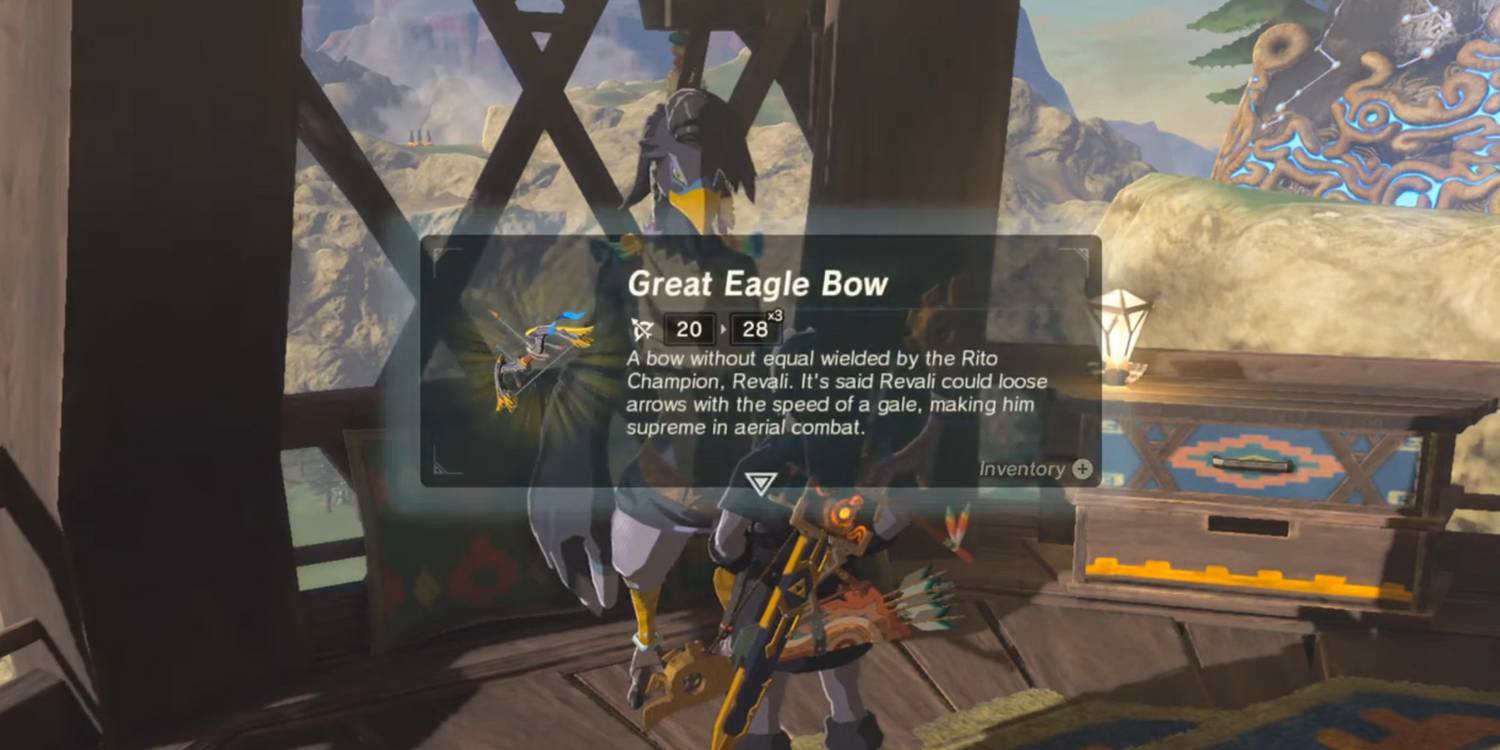 The Great Eagle Bow is a legendary bow that was originally used by the Rito Champion, Revali, prior to his defeat by Windblight Ganon. With a damage output of 28×3, it is an extremely powerful bow, and with 60 Durability, it is also one of the toughest in Spacebar Clicker game. This weapon will cost 3 Diamonds to construct, which is a significant investment but well worth the tremendous damage output and adaptability of this bow.
The bow is part of the Rito Gear archetype and may be found in Rito Village.
Royal Guard's Bow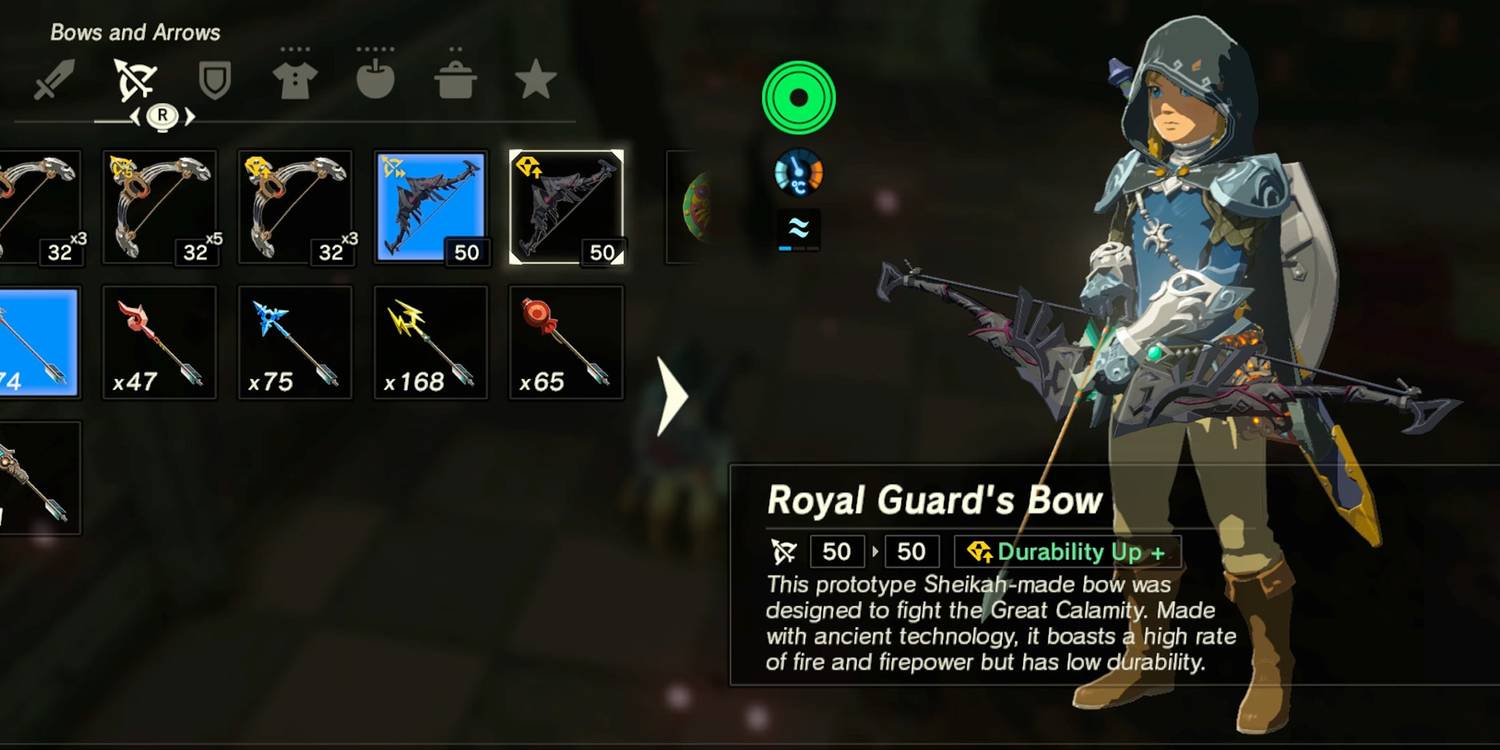 The Royal Guards Bow is a Sheikh-made prototype bow built to face the Great Calamity. This bow, forged with ancient technology, will deal 50 damage, more than any other bow, and has a very high rate of fire. The main drawback is the bow's durability, which means it will need to be fixed more frequently than other bows and may break totally, but with the damage output it boasts, this is more than worth it.
The Royal Guard's Bow can be grabbed from Princess Zelda's study desk.
Savage Lynel Bow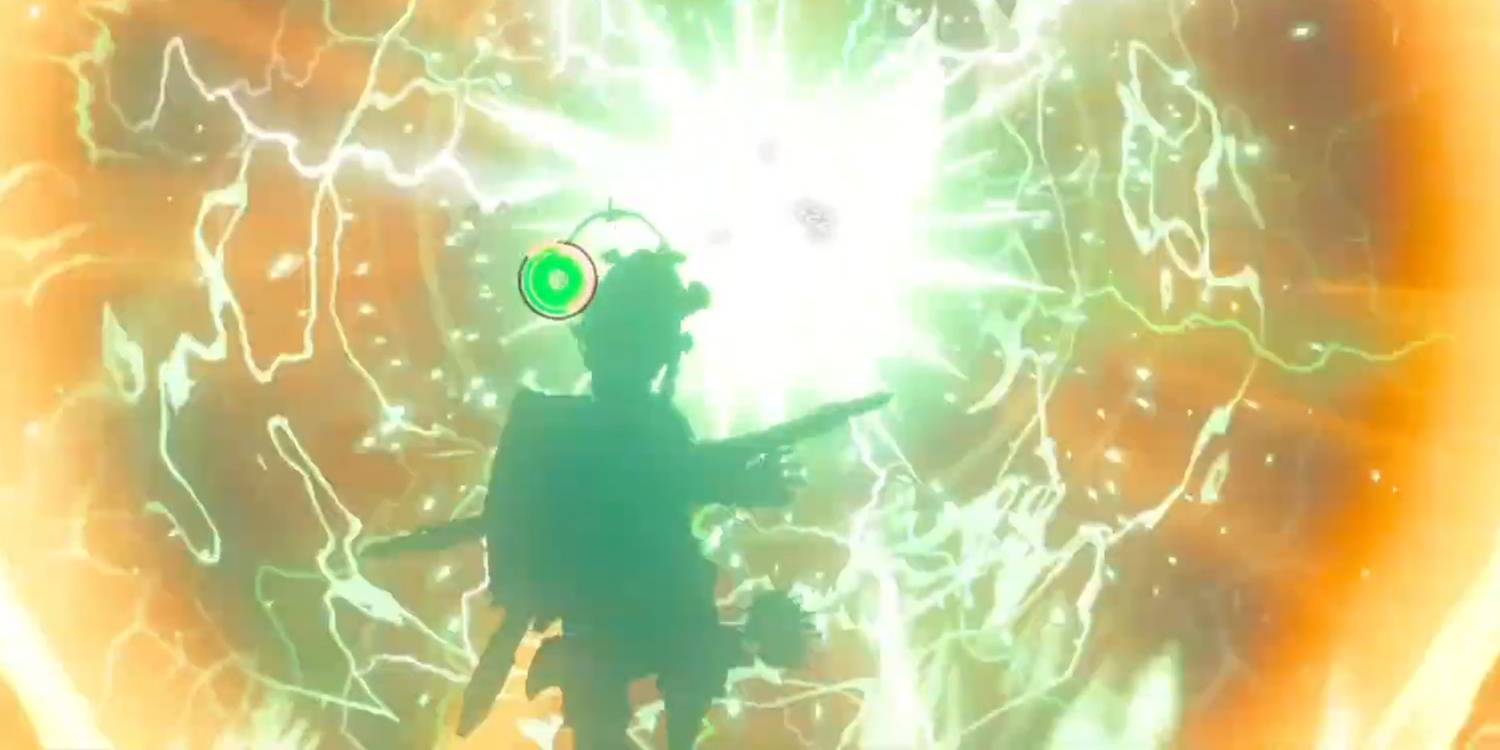 The Savage Lynel Bow is an armor-piercing bow forged from rare steel found near Death Mountain's summit. When you fire three arrows at once, the bow's typical damage output of 32 is quadrupled, making it one of the deadliest weapons in The Legend Of Zelda: Tears Of The Kingdom. The bow is best used at close range because its three arrows fire horizontally, but this unique skill can deal massive damage when faced with larger opponents or groups of adversaries.
The bow may be obtained by defeating Lynel, a formidable foe that can be found in the Central Hyrul Depths and Hyrule Field.