Throughout their trip in Hogwarts Legacy, players will collect numerous artefacts, some of which can be rather expensive when sold.
The wizarding world has its own currency that is unique to wizardkind. In Hogwarts Legacy, gold is used for a variety of trades, including the purchase of clothing, potions, ingredients, and other products and requirements. Gold is the currency in Hogwarts Legacy, and it's in the player's best interest to always have a decent supply of it on hand, as they never know when they'll need to spend it to upgrade their equipment.
Players can gain gold by progressing through the exploratory game and fighting foes. They can also choose to sell their stuff. Items will abound in Hogwarts Legacy, particularly in chests and enemy loot. Players should sell some items right away because their use is only found in the gold they can be sold for, ensuring that the player has more than adequate stacks of gold.
Inferior Handwear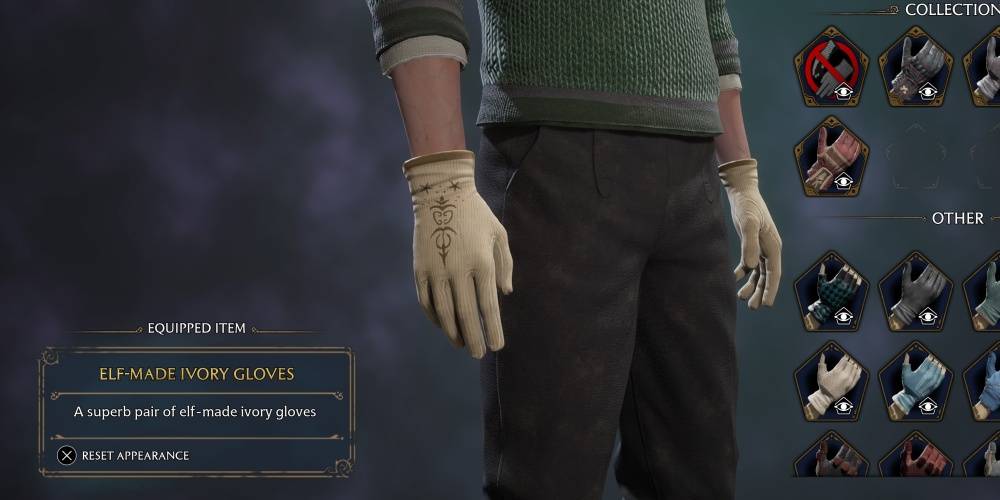 In terms of Gear, Handwear is a type of armour that is used to cover the player's hands. Handwear can be worn as a fashion statement, but it can also provide the player with additional bonuses such as damage resistance stats and other enhancements. However, as players go through Hogwarts Legacy and learn essential lessons from classes, they can receive big rewards, and they may discover that some of the Handwear they obtain is inferior.
In Hogwarts Legacy, there are numerous Handwear alternatives, and it is advisable to sell those that lack the best numbers, even the worst Traits. Players can get an easy amount of gold for loot they don't need by selling the poorest Handwear in Hogwarts Legacy.
Weaker Cloaks And Robes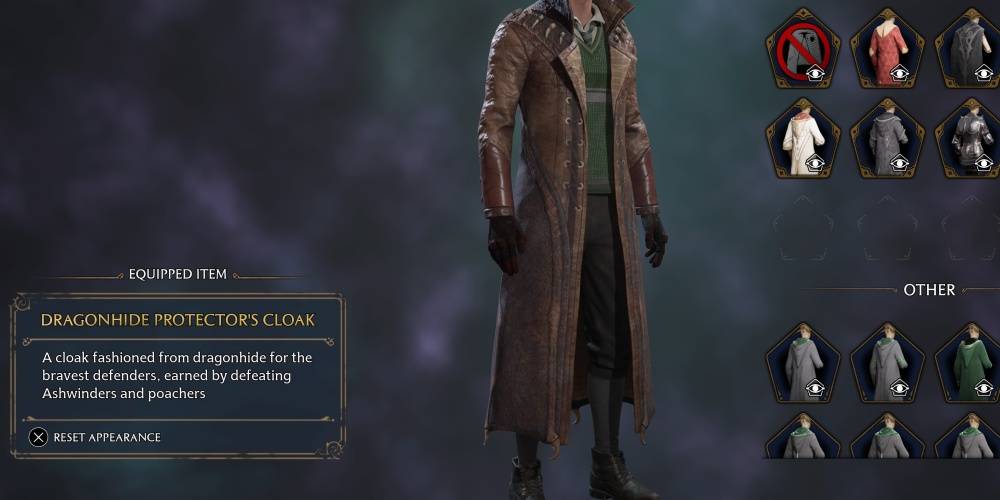 Clothes are critical to the Hogwarts Legacy. It would be inappropriate and disrespectful for a wizard or witch to run around Hogwarts or Hogsmeade in their pyjamas. Fortunately, players will be spoiled for choice when it comes to Cloaks and Robes, therefore it's advisable to sell the inferior pieces of Gear found among the numerous possible adventures.
Players unlock each new cloak and robe as an appearance choice that can be changed at any moment, so they won't have to worry about losing a fashionable and cool piece of Gear. Instead, players can concentrate on the Stats and Traits of their Cloak and Robes, allowing them to trade the inferior armour for money.
Rescued Beasts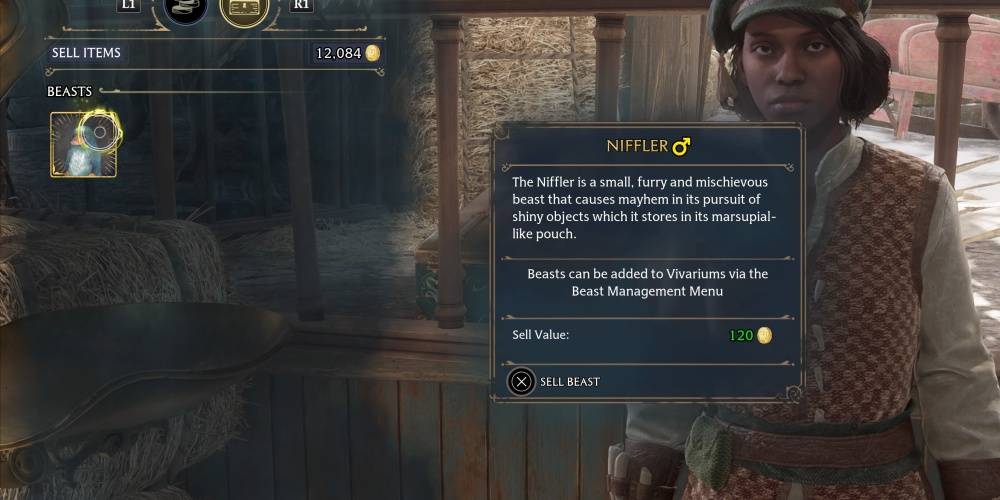 Players will be able to rescue creatures from poachers and even add them to their collection after getting the Nab-Sack and finishing the Beast tutorial with Deek. However, because the Room of Requirement can only contain so many of these magical monsters, it may be in the player's best interest to sell them. Beasts are adorable and intriguing, but it would be foolish to collect them all and keep them in the Nab-Sack's unlimited supply.
The Brood and Peck shop can be found in Hogsmeade if players go there. Players can sell their captured monsters to the shopkeeper, who pledges to look after them and provide them with a loving home. Beasts can be expensive, which is why players should explore Hogwarts' surroundings and collect uncommon beasts in Hogwarts Legacy to sell for gold.
Obsolete Facewear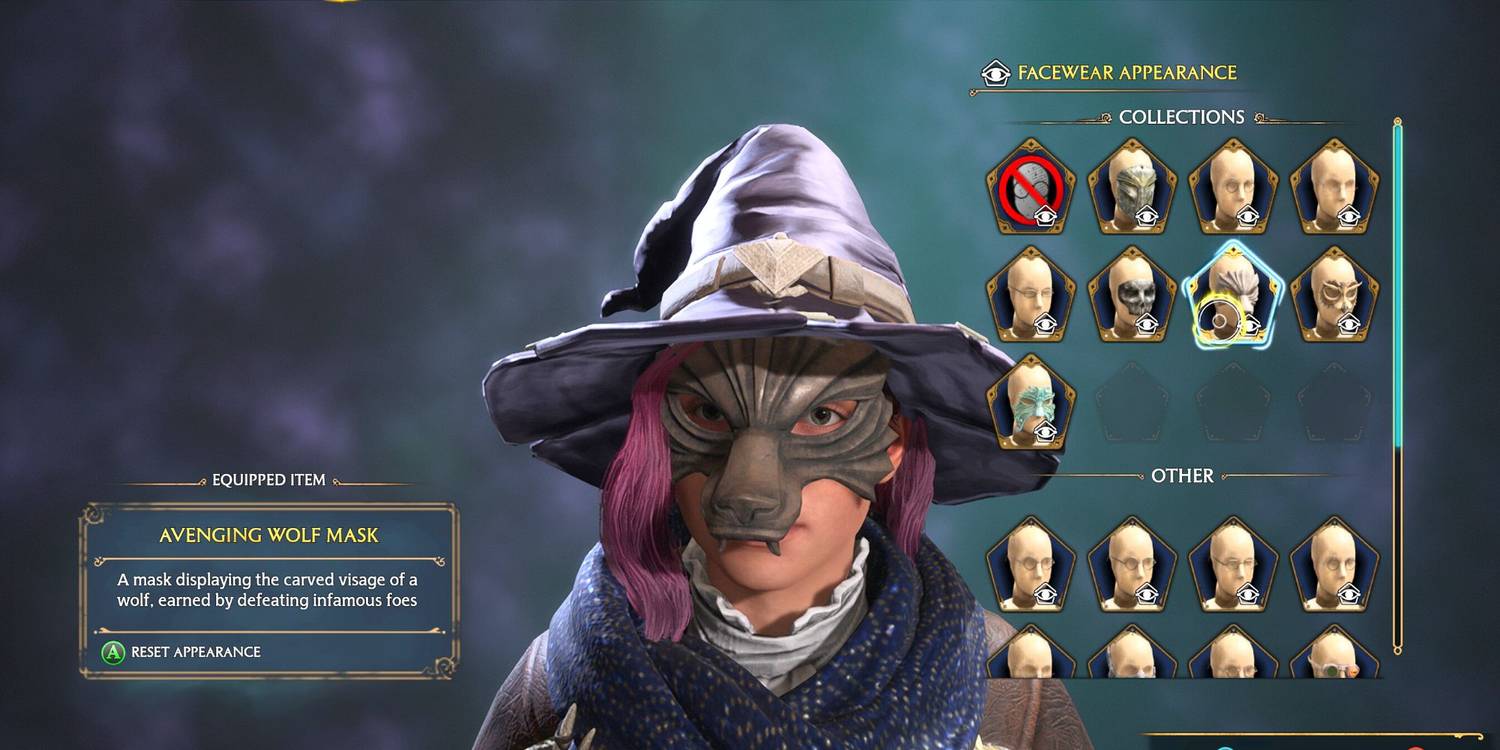 Facewear contains eyewear and masks of wizards and witches. This category of Gear will provide players with additional stats, and it's recommended collecting the worst numbers and Traits that can be found on each Facewear piece of Gear so that they can sell them to any seller in Hogwarts Legacy who doesn't mind a bad piece of Gear.
In Hogwarts Legacy, it's best to always have the best stats, therefore selling the obsolete Facewear that the player may find in their travels ensures that they will always have an income of gold for finding worse Gear than they are already using.
Cosmetic Gear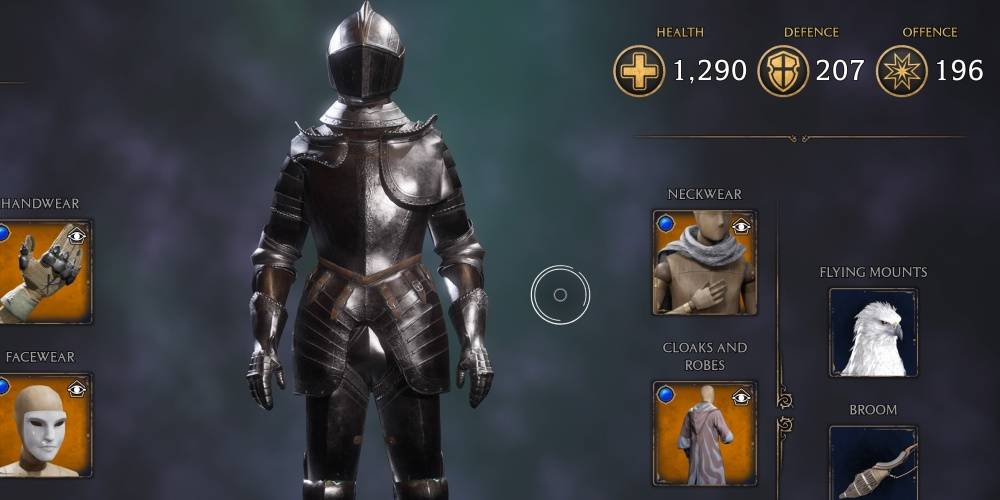 Cosmetic items, unlike animals, can be purchased anywhere. This is especially beneficial because aesthetic gear can take up slots and prevent players from finding better gear as they explore the secrets of Hogwarts and its environs. Selling cosmetic gear is extremely beneficial because it serves no utility once claimed. Cosmetics will be unlocked, allowing the unknown fifth-year student to customise the appearance of superior gear.
Players can sell cosmetic gear in a variety of rarities and attachment parts based on the level of gear they are selling. If players sell the gloves they collect, they won't have to worry about their hands being chilly. They can reuse the visual appearance rather than keeping the less expensive and poorer equipment.
Useless Neckwear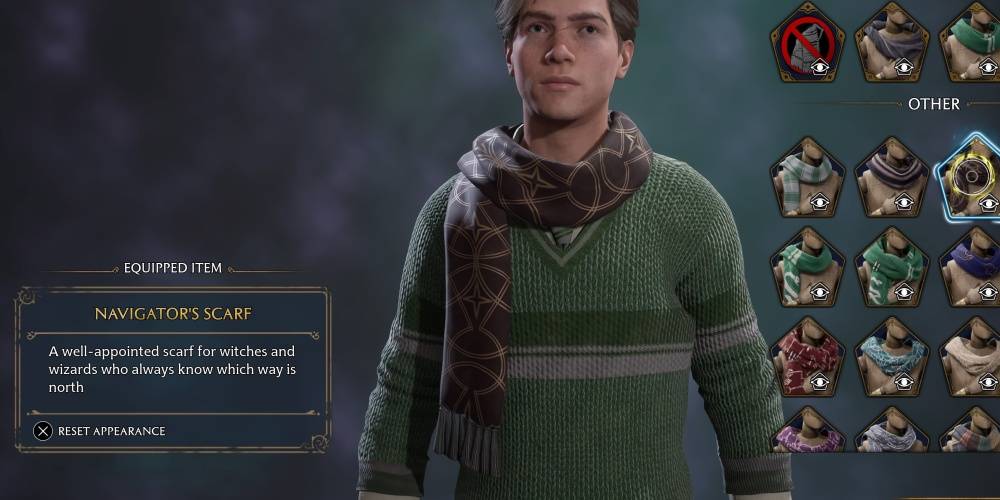 In Hogwarts Legacy, there are several pointless Neckwear Gear pieces that players will want to load their inventory with and then sell right away. The various scarf options may not be the most fashionable, but the addition of extra Traits and attributes means that players may want to wear something to keep their neck warm, or utilise the transmog system to change their appearance.
Because there are so many Neckwear possibilities, players may find themselves picking up a new item of Neckwear on each enemy they loot or chest they open. It's advisable to return to Hogsmeade right away to sell these scarves so they don't accumulate in the player's inventory.
Well-Appointed Gear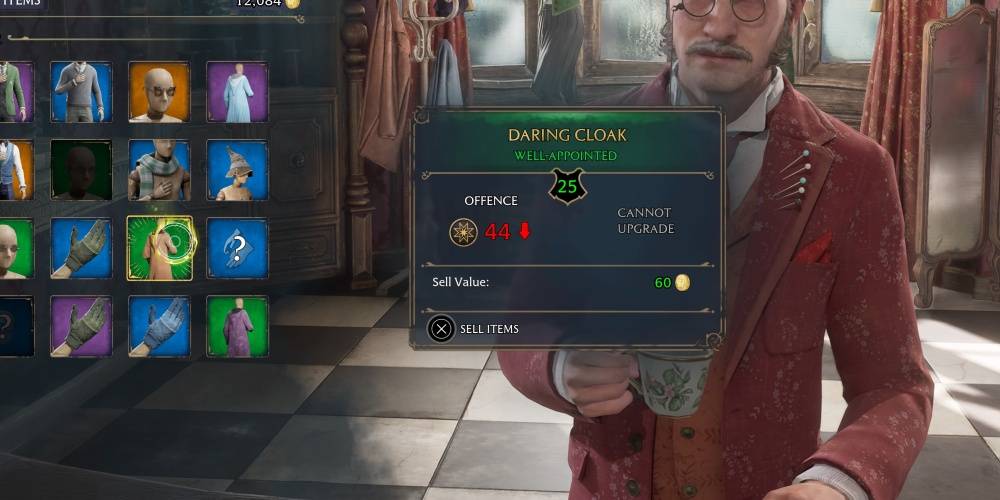 The various gear levels in Hogwarts Legacy will allow players to obtain Well-chosen as the most prevalent and as vexing as Peeves. Well-Appointed gear is distinguished by its green colour and typically has the lowest stats. Well-appointed gear is meaningless if it does not outperform the player's present equipment in terms of numbers.
The fact that Well-Appointed gear cannot be improved or given attachments or qualities contributes to its utility. This implies that the player should always sell this equipment. Even if the gold isn't particularly valuable, it's still worthwhile to sell to free up gear slots.
Superb Gear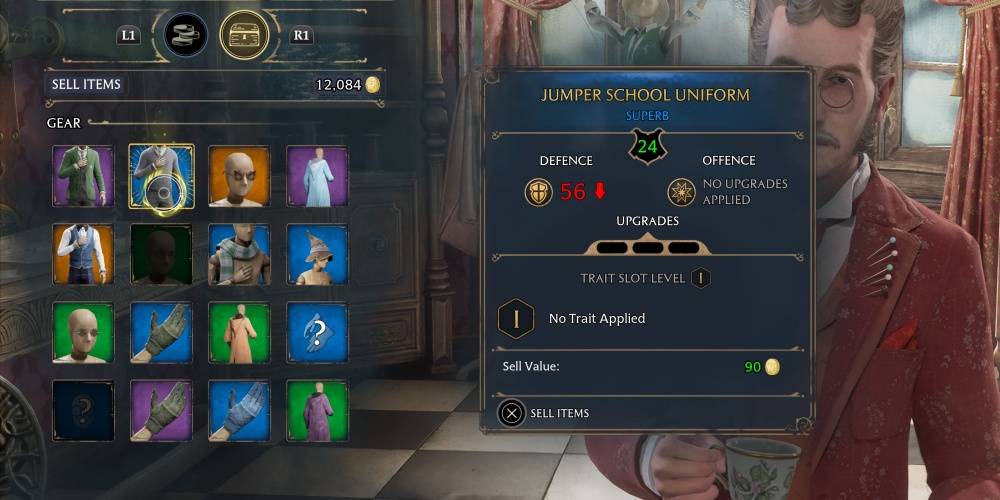 Superb is the next degree of Hogwarts Legacy gear rarity, as shown by its blue colour. This is less common than Well-Appointed, but it also does not provide significantly stronger defences or uses, putting it on level with standard Well-Appointed gear.
The benefit of Superb gear is that players will find it frequently, which implies more gold when sold. Superb gear can also be upgraded, but only to get level 1 Traits. It's useful early on, but players will quickly find better stuff.
Less Powerful Headwear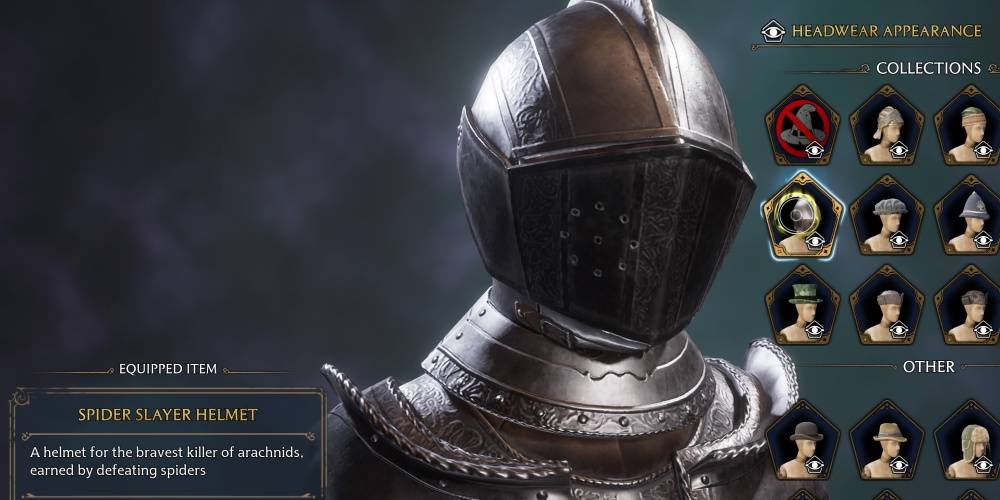 In Hogwarts Legacy, headwear is crucial to fashion. With each piece of Headwear discovered, the player gains more fashion options. Whether it's with a tophat or something else that makes them look like an old-school wizard. Each piece of Headwear gear will be unlocked as an appearance choice, eliminating the need for players to trade inferior Gear.
Players perceive no downsides in selling the poorest Headwear in Basket Random. They can free up inventory space, look for more powerful Headwear, and get wealth, all without sacrificing the ability to customise the Gear piece they sell.
Extraordinary Gear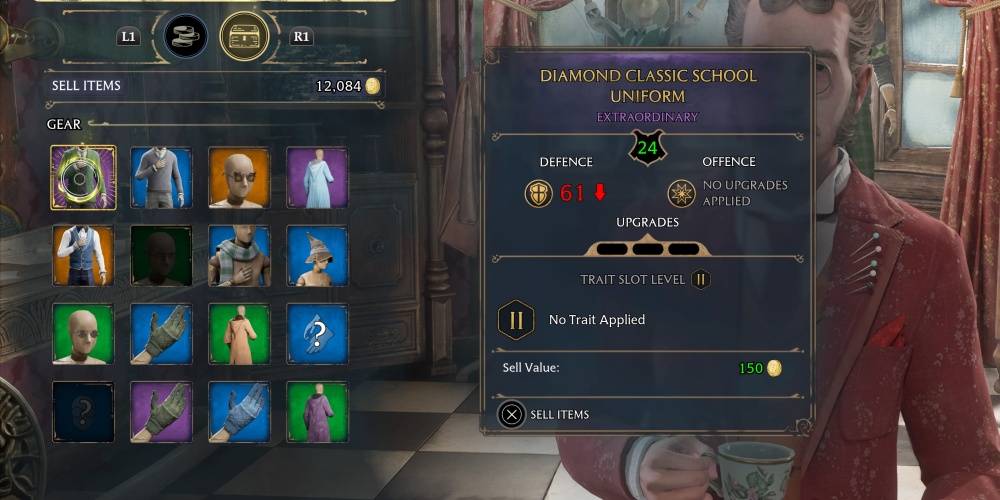 The Extraordinary gear is the second-best rarity in Hogwarts Legacy, as shown by its purple colour. Extraordinary gear is significantly more rare than Superb gear, and it will most likely follow the player through the majority of Hogwarts Legacy and the various explorable regions, side quests, and main missions. This is because, despite its rarity, it is still discoverable.
Players will have a respectable amount of stats with Extraordinary gear, and the gear can be improved from amount 1 qualities to Level 2 features. This advantage over Superb means that players can have more attachments to their outfits and combat Ranrok's loyalists and other unsavoury adversaries more effectively. Even if players are satisfied with their current gear, selling any new Extraordinary gear they find will pay them a substantial amount of gold.
Legendary Gear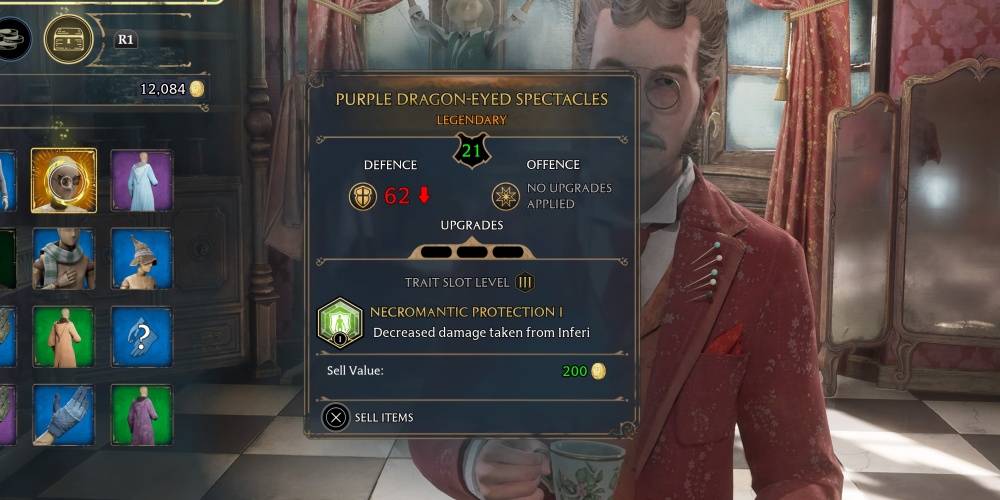 Legendary Gear is the final and best piece of equipment in Hogwarts Legacy. This rarest sort of gear is distinguished by its gold/orange colour, and it will truly benefit the witch or wizard who holds it in one of the five gear slots available. Depending on the spells used, having a full set of Legendary Gear will make the player a feared or revered witch or wizard.
Although Legendary Gear is more expensive to update, it is the greatest of the lot and can have up to Level 3 qualities, making it the only gear type that can do so. Legendary Gear, in addition to its power, can be sold when its level is negligible or inferior, indicating that players will receive a huge amount of gold for selling this gear.
Hogwarts Legacy is currently available on PC, PlayStation 5, Xbox Series X/S, PlayStation 4, and Xbox One.